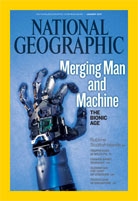 Wow! Here's something too good not to share!
Evaluate this:
In Malaysia,
1. National Geographic costs RM18 per magazine (or RM216 per year) in bookshops.
2. If you are a subscriber, to renew your subscription, you'll pay RM145
3. If you wanna send it to your friend as gift, it costs RM109
4. today, I received email from NGS informing special offer with subscription of RM94.
Apa tunggu lagi, I immediately clicked on the link provided, and proceed to subscribed to it. From RM145 to RM94? Thats a hefty 35% discount, dude!
I think I have a few rows of National Geographic at my Sarikei home, waiting to be re-read whenever I am home. Reading the articles and its fantastic photos about other countries is so interesting, and really could stir the desire to travel – guess that's why I think mingling with the local people (and eat what they eat, go where they go to) is one of the ways to enjoy the destination 🙂
Vamos para o Rio!
Man, they are good in really tempting me, knowing my subscription ended this month :).
Anyway, here's the link to the subscription page for Malaysia:
https://w1.buysub.com/pubs/NG/NGM/NGM_BandA_Malaysia.jsp?cds_page_id=99339&cds_mag_code=NGM&id=1307789710881&lsid=11620550391030910&vid=4
p/s : there's a free fleece jacket too 🙂